The small robot that has a huge impact
The SOLO® pipeline inspection robot is the world's first truly unmanned robot for small-diameter pipe inspection and has radically changed the way collection system managers approach operations and management. Typical daily production rates far outpace conventional methods allowing you to inspect accurately and efficiently.
With SOLO®, you never miss a defect. Field operator variability is eliminated as a factor influencing data quality. Video captured by SOLO® allows the viewer to remotely pan, tilt, and zoom an entire pipe segment 360 degrees.
See every angle of your pipe's interior.
Get clear imagery with pan, tilt, and zoom capability. Need SOLO® for your pipes? >> Contact us
Pano-spheric cameras offer 360-degree views
With the Solo® pipeline inspection robot, front and rear pano-spheric camera views are stitched together to create a 360-degree video of the interior of the pipe, eliminating the need for manipulating the camera while in the field and shortening deployment times.
Front View
---
Rear View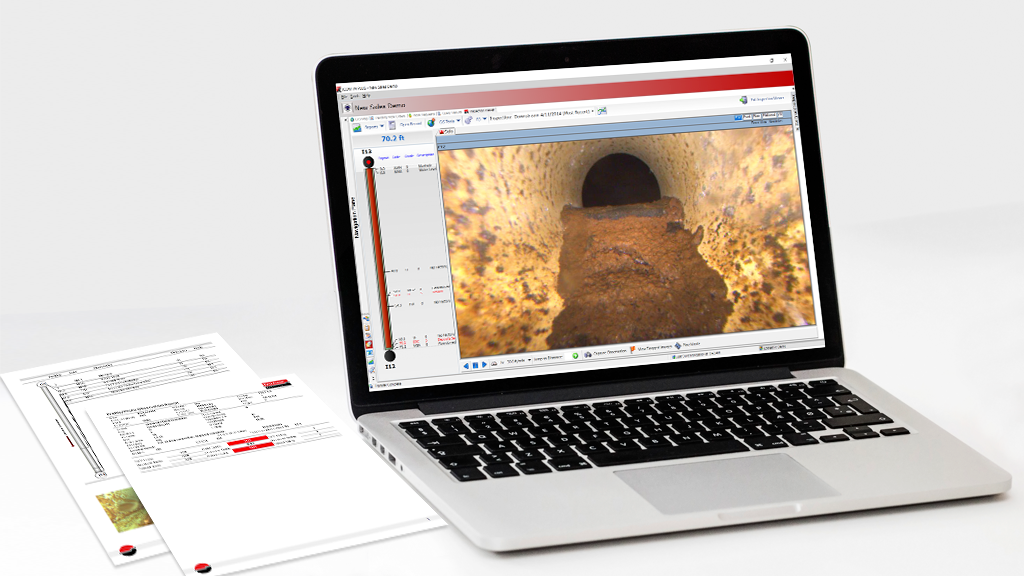 Why SOLO®?
The efficient and cost-effective, autonomous crawler for small-diameter pipe inspection.
---
Smart data
Get clear, robust video and imagery with pan, tilt, zoom capability to help you make your most important decisions.
Speed
Need to gather miles of small-diameter pipe data quickly and efficiently without loss of quality? With deployments of 10-15 minutes, SOLO® decreases the requirement for traffic management and community disruption. On average, SOLO® can gather 4,500 feet of data per day, per deployment crew, when utilizing multiple units.
Portability
Compact and easy to deploy in any location accessible by an operator on foot, SOLO allows access to manholes that traditional, vehicle-based CCTV can not. SOLO®'s slim, portable build also means less manpower to prep and deploy, reducing your Carbon Bootprint in the process.
Reliability
Launched in 2009, SOLO® not only changed the industry, it continues to set the standard for small-diameter pipe inspection. With over a decade of experience, SOLO® delivers dependable and trustworthy inspection data with 6 times the inspection throughput versus conventional CCTV.
---
---
Rapid Deployment and Shortened Timelines with SOLO® Squads
The average SOLO® pipeline inspection robot deployment is 10-15 minutes from arrival on site to closing the manhole once the unit has been launched. Once launched, SOLO® autonomously traverses the pipeline using on board sensors ensure that the unit can safely progress.
If a blockage or obstruction is found, the unit will make three attempts to get past prior to returning to the launch site. Upon reaching the end of the pipe, SOLO® will return to the original site for collection and redeployment.
SOLO® can also be launched in squads, of up to 4, in order to gather footage more efficiently.
---
Pipe Size
8in – 12in (200mm – 300mm)
Water Level
0 – 1/4
Minimum Access
8in (200mm)
SOLO® Specs
Sensors

CCTV – Virtual pan, tilt, and zoom
Parameters

Transportation: Tracked platform

Pipe Size: 8-12 in (200-300 mm)

Min. Flow: No flow required (Tracked platform)

WiFi Connectivity: At manhole
Deliverables

NASSCO PACP/MACP, WRc, WSSA
Contact us to learn how SOLO® can gather crystal clear imagery of your small-diameter pipe.
Ready to get started? Connect with us today!
Complete this form to schedule your next advanced pipeline assessment & sewer inspection, get a quote, or connect with a RedZone Robotics team member.
Want to know how RedZone Robotics helps you to reduce your CARBON BOOTPRINT? Click here to learn more!