Large-diameter interceptors carry a large volume of wastewater and as a result pose some of the greatest risk in wastewater management. Improperly maintained, these pipes can cause devastating failures and catastrophic collapse that come at great cost to human life and the environment. These assets require the use of advanced datasets such as multi-sensor inspection (MSI) to make informed decisions. Proactive inspection, planning, and prioritization can protect your system from failure.
Let us help you see a clear picture of your most critical pipes with MSI.
Why multi-sensor inspection?
Multi-sensor inspection offers a comprehensive view of your underground assets using sensor fusion technology to gather a multitude of pipe data. Leave behind "out of sight, out of mind."
---
Smart Data
Multi-sensor inspection collects the most robust, synchronized sensor data available that shows the full condition of your system, as well as degradation measurements that can be used for rehabilitation planning.
Safer Methods
Autonomous robotic technology means no manned entry. Our practices keep crews safer and above ground. Longer deployments means fewer runs, less manhole access required, and less setup and traffic disruption for your community.
Reduced Spending
Got flow? No problem. Bypass pumping isn't required with our team of "go anywhere" tools and our shortened deployment times mean less spending on traffic control and other supplementary expenses. Prioritizing cleaning and maintenance after inspection allows you to only service those pipes that require cleaning in order to assess.
Sustainable Practices
Proactively assess your most valuable assets but leave behind a smaller carbon bootprint. Decrease your carbon emissions and use less fossil fuels during the inspection process with our eco-friendly methodologies.
What data does multi-sensor inspection provide?
Get to know every inch of your system with detailed measurements and modeling.
Assess structural defects and damage
Get precise measurements for wall loss, ovality, deflection, and other degradation and damage. Perfect for rehabilitation planning and timed comparison against subsequent inspections.
Quantify sediment and debris
Accurate sediment and debris quantification allows you to analyze capacity lost due to reduced flow channel, as well as determine more accurate cleaning costs based on volume.
Determine remaining useful life
See every bend and curve with digital twins and as-built drawings of your assets. Assess replacement and rehabilitation cost and determine RUL with accurate dimensions and precise modeling.
Visualize your multi-sensor inspection data with ICOM® and custom reporting options.

ICOM allows you to interact with data gathered as part of multi-sensor inspections. View video and synchronized sensor data, as well as NASSCO condition reporting for every asset inspected. Access robust system health data from the comfort of your desk chair. Plan maintenance and rehab, calculate costing, and schedule work using ICOM's suite of tools.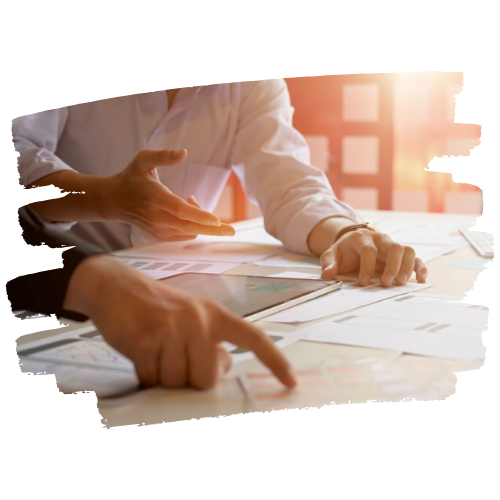 How do I get started?
Effective multi-sensor inspection (MSI) projects start with planning. We've got the experience and expertise to implement your initial inspection project and determine the remaining useful life (RUL) of your assets.
Getting started on your next project is as easy as 1, 2, 3.
---
Determine the purpose of your inspection.
Why inspect? Do you need to better understand the condition of your assets, locate and map facilities, perform pre- or post-rehab evaluations, quantify sediment, or a build virtual mandrel or model of your assets? We can do all of those things and more. Let us help you determine the best course of action for your project.
Gather your collection system information.
Tell us more. What type of pipes does your system contain? What diameter? How many access shafts and manholes are present? Does your system have any known issues? When it comes to wastewater inspection – we can help.
Contact us.
Fill out the our contact form below, then let one of our trusted experts guide your next project.
Ready to get started? Connect with us today!
Complete this form to schedule your next advanced pipeline assessment & sewer inspection, get a quote, or connect with a RedZone Robotics team member.
Want to know how RedZone Robotics helps you to reduce your CARBON BOOTPRINT? Click here to learn more!